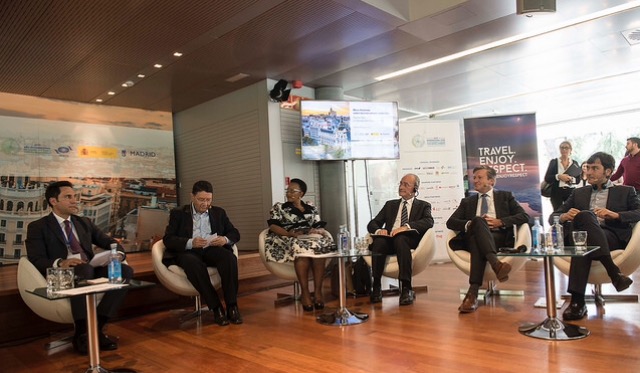 Adventure Sports Can Help Boost National Pride and Domestic Tourism says RAKTDA CEO at UNWTO Executive Council Madrid
Haitham Mattar highlights Ras Al Khaimah's potential at 105TH meeting of the United Nations World Tourism Organisation Executive Council in Madrid
Adventure tourism, with its inherent ability to entice people to better connect with nature, has huge potential in stoking national pride and building and sustaining domestic and regional tourism, according to Haitham Mattar, CEO of Ras Al Khaimah Tourism Development Authority (RAKTDA).
Speaking in Madrid, at a round table on Sustainable Urban Tourism organised by the United Nations World Tourism Organisation (UNWTO), Mattar pointed to the success Ras Al Khaimah – the northernmost of the UAE's seven emirates – has seen in driving local and regional uptake of its latest adventure tourism products, which are less than a half hour drive from the city's town centre and easily accessible for day excursions from the country's two primary built-up cities of Dubai and Abu Dhabi.
"Destinations such as Ras Al Khaimah, where a myriad of natural assets are on the urban doorstep, have a huge opportunity to encourage visitors to get out and get closer to nature. Since opening our Jebel Jais Via Ferrata attraction, where adventure sports-goers hike, trek and zip line in a dramatic mountain range within striking distance of the town, we have seen increasing numbers of UAE and Gulf nationals head to the hills, so to speak. The result has been a flurry of social media activity devoted to the proximity and beauty of the Hajar Mountains range, a natural, national asset, and the sense of national and regional pride is just pouring out of these posts.
"By nurturing and harnessing this pride and by providing product which sensitively leverages nature, but does not harm it, we are accessing a largely dormant niche sector which could change the very understanding of urban tourism. The Hajar Mountains, Ras Al Khaimah's extensive natural coastline, widespread mangrove forests and vast areas of desert are all within a 20-minute drive of the town centre, within a 45-minute drive of the densely-populated Dubai downtown and around two hours' drive  from the country's capital city. When city dwellers meet nature they are transported out of their fast-paced daily environments into calmer surroundings – this is where adventure sports provide the added extra of a challenging adrenalin rush."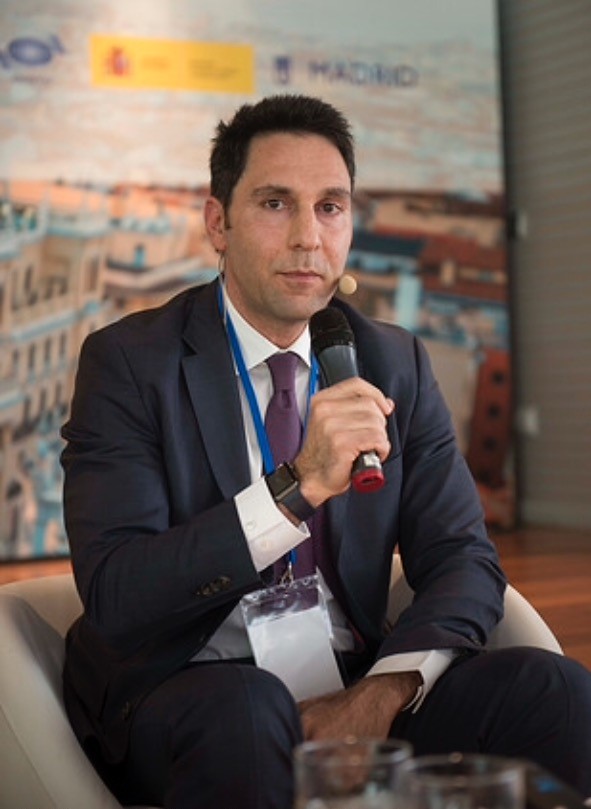 As official sponsors of UNWTO IY2017, Mattar represented RAKTDA at the 105th meeting of the UNWTO Executive Council in the Spanish capital. The meeting focused on current trends and challenges facing the tourism sector and on the three priorities of the organisation – safe, secure and seamless travel; the impact of technology in the tourism sector and sustainability.
Mattar was exploring ways to sustain urban tourism alongside an international panel which included: their excellencies Gustavo Santos Argentina's Minister of Tourism; Francisco de la Torre Prados, the Mayor of Málaga in Spain; Pongpanu Svetarundra, the Permanent Secretary to Thailand's Ministry of Tourism and Sports; the Hon. Ms.Tokozile Xasa, South Africa's Tourism Minister and José María Ezquiaga, Director, Madrid Architects Association.
In line with the vision and directives of HH Sheikh Saud Bin Saqr Al Qasimi, Ruler of Ras Al Khaimah and Member of the Federal Supreme Council, RAKTDA, which develops the emirate's tourism infrastructure and initiates its domestic and overseas promotions, is sponsoring the UN's 2017 International Year of Sustainable Tourism for Development campaign that aims to promote a more sustainable global tourism landscape.
Mattar said sustainability underpins Ras Al Khaimah's Destination 2019 strategy which aims to attract a million tourists a year to the emirate. The strategy emphasises social inclusiveness, cultural values, diversity and heritage while taking full account of Ras Al Khaimah's economic, social and environmental impacts.
"We have now commissioned a UNWTO mission to investigate current standards and policies relating to sustainability and to produce a report on how the destination can implement the best practices for a sustainable future," explained Mattar, who urged others to follow suit.
"Rather than develop a separate strategy for urban tourism, tourism strategies should embrace the concept of sustainable development. In the past, tourism strategies have often treated sustainability as a separate section of the strategy or plan, being essentially a statement on possible impacts and proposals for their mitigation. Instead, the whole strategy should be based on principles of sustainable development."
Mattar also called for more mainstream promotion of sustainability and its associated products and services. "For example, these may include enterprises pursuing best practices, possibly identified through certification or sponsorships, particular forms of tourism, such as cycling or walking that are environmentally friendly, or community-based tourism projects that have been developed specifically with sustainability in mind," he said.
Mattar said RAKTDA continues to innovate its own product, leverage its natural assets and encourage enterprising young start-ups to introduce stand-up tourism products to assist the destination's differentiation.
"At RAKTDA, our strategy is focused on quality and increasing the value and yield of tourism rather than simply driving up visitor numbers. We want the world to know that our emirate is not only a premier desert, sea, sand and mountain destination but also that it is safe and has something to offer everyone, regardless of race, gender, class, religion, nationality or any other label."
Ras Al Khaimah is home to the UAE's highest peak, Jebel Jais, close to which RAKTDA has opened the Arabian Gulf's first commercial Via Ferrata (iron path) in the rugged Al Hajar Mountain range, which backdrops the destination. Proving a popular draw with extreme sports and adventure enthusiasts, Jebel Jais Via Ferrata, which features hiking and zip-line challenges across three routes, spearheads a drive to transform Jebel Jais into an adventure and activity tourism hub. Observation decks are planned for the peak, while plans are progressing to launch the world's longest zip line and adventure park by the end of this year.
"Our Vision 2019 includes a roadmap for innovative hospitality concepts which take advantage of our destination's unique natural assets – including amazing coastline, stunning mountain ranges, hot springs and expansive desert. We have identified these areas as excellent opportunities for investment in luxury mountain resorts and wellness retreats," explained Mattar.
The UNWTO Executive Council, attended by some 250 representatives from 59 countries, focused on these priorities as well as on the UNWTO programme of work for 2018-2019 and the agenda of the International Year of Sustainable Tourism for Development 2017.