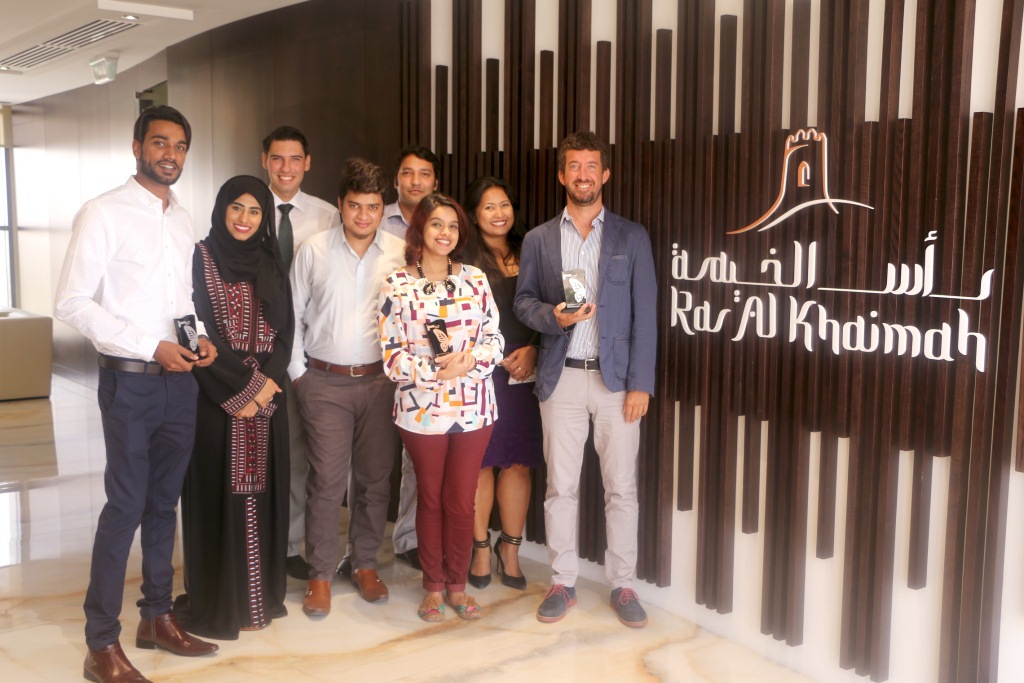 RAKTDA Scoops Prestigious Transform Mena Awards for New Brand and Visual Identity
Ras Al Khaimah Tourism Development Authority (RAKDTA) shone above some of the region's and the world's most notable brands to scoop three awards in the prestigious Transform Awards MENA 2017 awards, presented Wednesday night at a glittering ceremony at Waldorf Astoria Dubai Palm Jumeirah.
The Authority won three awards including the Silver award for the 'Best Implementation of a Brand Development Project Across Multiple Markets', the Silver award for the 'Best Place or Nation Brand' and the bronze award for the 'Best Visual Identity in the Travel, Leisure and Tourism Sector' category
Transform MENA is the only awards programme awarding the best brand work in the Middle East and North Africa. The programme, in its fourth year, provides an important platform to benchmark and showcase the fantastic work being done in the region. From big global agencies to small local work, the awards recognise excellence and reward innovation in branding.
RAKTDA's success centred around its rebranding of destination Ras Al Khaimah in April 2016 and the subsequent roll-out of the new brand.
"The launch of our new brand last year was a ground-breaking move for us. Our new branding strategy and logo reflects the evolution of the destination, its vision for the future, as well as the authenticity which Ras Al Khaimah offers. It is our priority to enhance the destination and demonstrate its rich Arabian culture, heritage and traditions to a global audience," explained Haitham Mattar, CEO, RAKTDA."
The new brand was launched in conjunction with the destination video, 'Beyond A Journey', which has already scooped the prestigious international Telly Award and Golden Gate City awards for best destination video.
Highlighting Ras Al Khaimah's key strengths, the rebrand focused on the emirate's natural assets, luxurious indulgence, range of activities for different types of travellers, history and culture, and authentic Arabian heritage offering. At the heart of the rebrand was the creation of its new emblem which draws inspiration from one of the emirate's most iconic landmarks, Dhayah Fort, creating an instant connection between the brand and its visitors, while paying homage to Ras Al Khaimah's enduring history.
Ras Al Khaimah's new positioning underscores its unique offering for leisure and business travellers – whether seeking relaxation or adventure. The diversity of the land makes it a one-of-a-kind destination with desert, beaches and mountains all within close proximity, which is reflected in the award-winning brand.
The emirate will continue to leverage its new brand by prioritising sustainable tourism, destination development, capacity building and partnerships with public and private companies.
For more information about the Transform MENA Awards please visit http://www.transformmagazine.net/awards/mena/