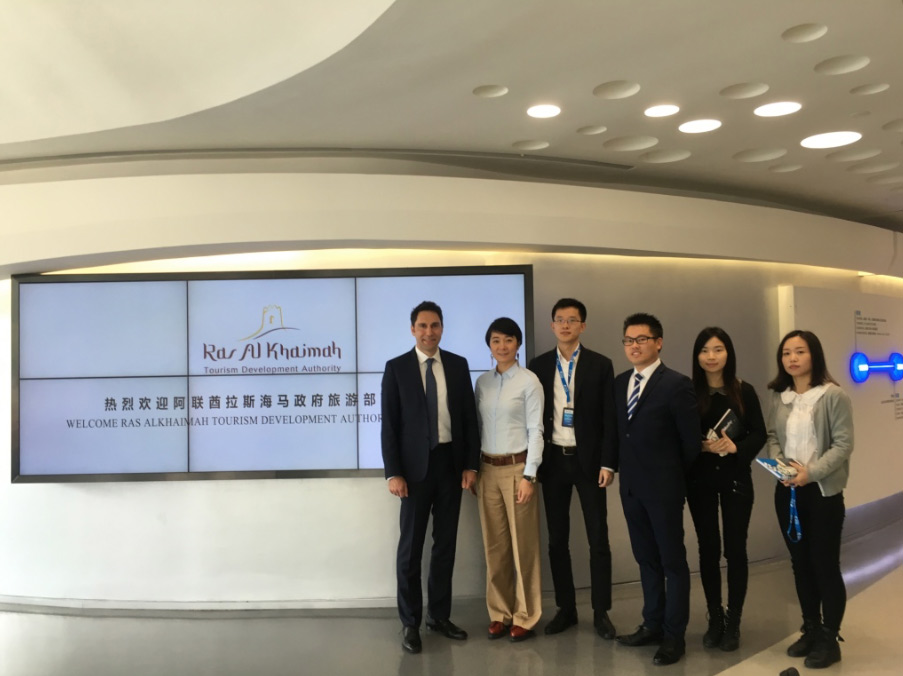 Ras Al Khaimah Attracts Travellers from Far and Wide as Haitham Mattar, CEO of Tourism Development Authority, Visits China to Raise Awareness in International Markets
Ras Al Khaimah, the UAE's northernmost Emirate, continues to attract a wide range of international travellers as Haitham Mattar, CEO of Ras Al Khaimah Tourism Development Authority (RAKTDA), visited Beijing, Shanghai, Shenzhen and Guangzhou to raise awareness of the destination in the Chinese market.
From 28th February–3rd March, Mr Mattar met with over 20 of the top travel agents across China, as well as two tour operators, to promote Ras Al Khaimah as one of the world's premier tourism destinations, offering a wide range of experiences from authentic Arabian experiences and adventures, to connecting with nature, culture and heritage. China belongs to one of Ras Al Khaimah's top 20 inbound global markets and is one of its top visitors from Asia, with an increase of 82% compared to 2014 total arrivals from China registered in the Emirate by the end of 2014.
In raising awareness of Ras Al Khaimah in China, Mr Mattar discussed the Emirate's rich product offerings and unique selling points, including its stunning natural surroundings, 18 historical sites, with some dating back 7,000 years, and diverse array of cultural activities, which appeal to Chinese travellers who are interested in connecting with rich, unique heritage, history and culture.
With Ras Al Khaimah recently reaching over 740,383 total visitors this year and goals to reach one million by 2018, Mr Mattar's visit to China highlights RAKTDA's focus on pursuing potential opportunities to attract more visitors from international markets to the Emirate, which includes targeting some 100 million total outbound travellers from China every year.
His visit also resulted in the forging of strategic partnerships between RAKTDA and key travel industry professionals in China, which will help to drive tourism from China to Ras Al Khaimah. "China is a valuable source market with an 82% increase in visitor numbers in 2015 compared to previous years and continued potential for growth", said Mr Mattar. "This is testament to our unique offerings that are appealing to Chinese travellers. I look forward to future visits and pursuing every opportunity to strengthen our alliances and strategic partnerships with some of China's biggest names in the travel trade industry".