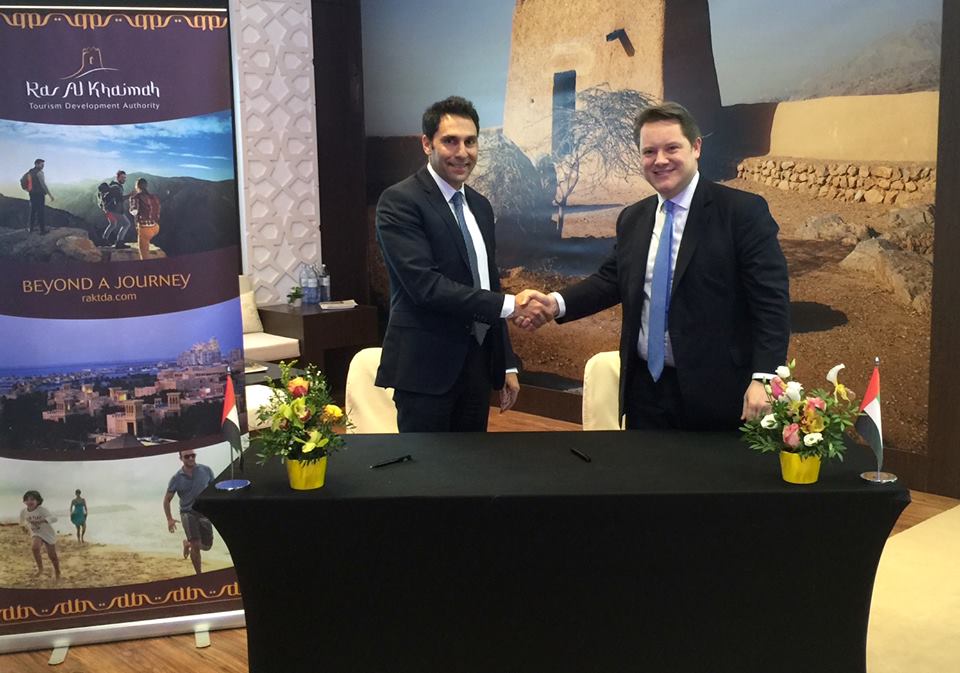 Thomas Cook and Ras Al Khaimah Tourism Announce Strategic Partnership to Promote the Emirate as a Premier Destination for Leisure Tourism
Ras Al Khaimah Tourism Development Authority (TDA) and Thomas Cook Group have today announced a major cooperative marketing agreement aimed at promoting the Emirate as a premier destination for European leisure tourism.
Initially running from 1 March 2016 – 28 February 2017, the co-marketing partnership will help to raise awareness about Ras Al Khaimah in international markets and drive travel and tourism to the destination.
A large proportion of the initiative, which will run simultaneously across the UK, Germany and Scan- dinavia (Norway, Denmark, Sweden & Finland), will be focused on the promotion of Ras Al Khaimah as a world-class tourism destination for authentic Arabian experiences. This will be marked by a high profile, co-branded marketing campaign that fully exploits the holiday company's consumer and trade touch-points. It will include in-store promotions across Thomas Cook's retail estate, along with creative development and production by the Ras Al Khaimah TDA.
The agreement will also include intensive travel agent training, product awareness support on in- ternational PR outlets and social media channels and dedicated pages with special offers hosted on both Thomas Cook's and Ras Al Khaimah TDA's websites.
"We are happy to be partnering with Thomas Cook and working with one of the leading leisure travel groups in the world to promote Ras Al Khaimah", said Haitham Mattar, CEO of the Ras Al Khaimah TDA. "We are confident that this alliance will help spread the word about our Emirate's unique sell- ing points, rich offerings and stunning natural surroundings, which appeal to a wide range of trav- ellers across the globe, and strengthen our position as the best place to be for genuine Arabian expe- riences, great beach resorts and exciting adventures."
Thomas Cook's Group Head of Media & Partnerships, Stuart Adamson, said: "We are very excited to be partnering with Ras Al Khaimah, leveraging the full strength of Thomas Cook as an omni-channel retailer. We are looking forward to delivering a fully integrated campaign promoting this premier Middle East destination to the millions of holiday makers that engage with us on our channels and beyond, across several markets."