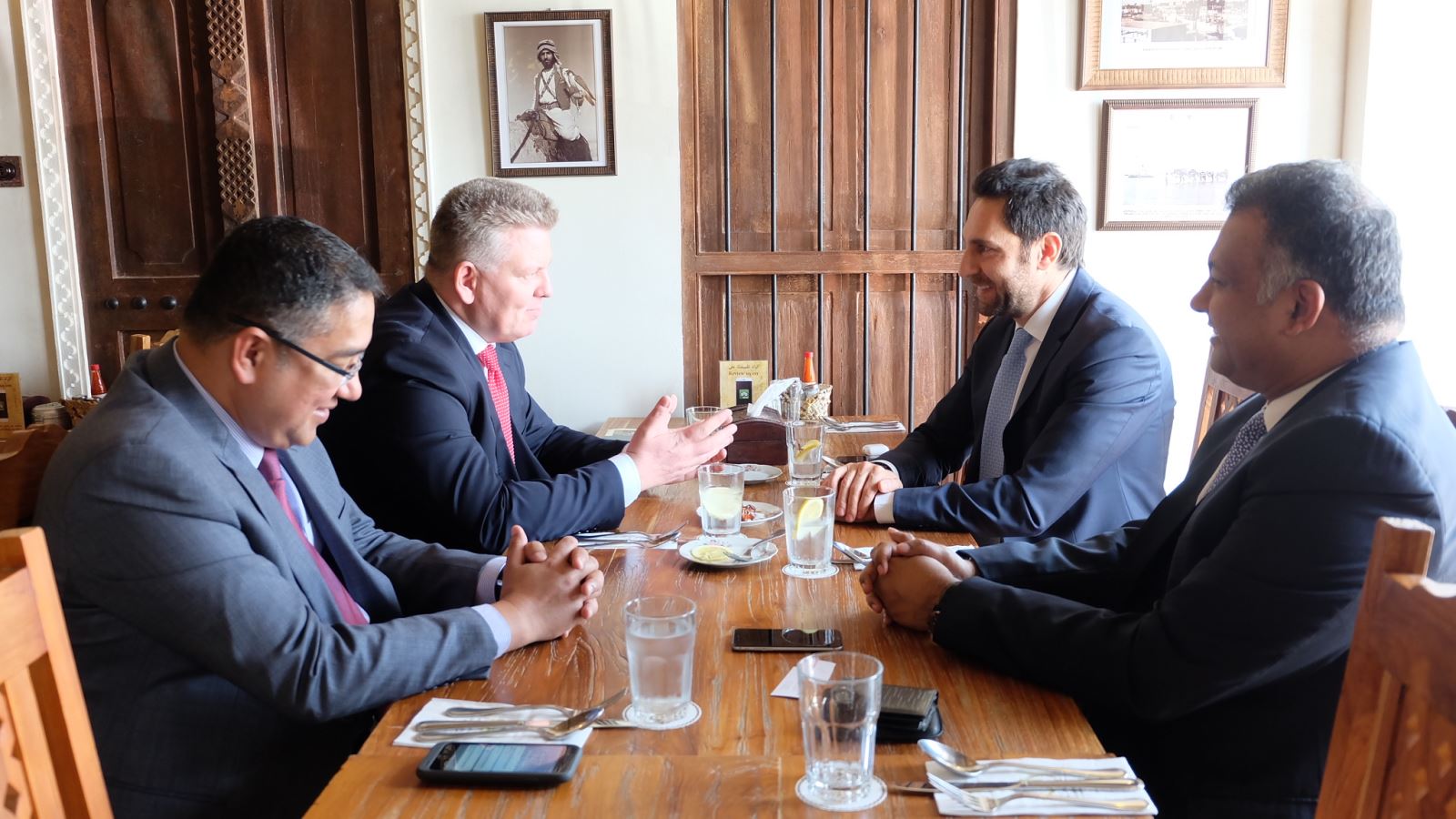 Ras Al Khaimah Tourism Development Authority Welcomes Poland Ambassador
In an effort to strengthen the Polish relationship and increase the number of visitors to the emirate, Ras Al Khaimah Tourism Development Authority (RAKTDA), which develops the emirate's tourism infrastructure and plans, initiates and drives its domestic and overseas promotions, welcomed H.E Robert Rostek, Ambassador of the Republic of Poland to Ras Al Khaimah.
H.E Robert Rostek was greeted by RAKTDA CEO Haitham Mattar to discuss future projects and tourism initiatives that will help boost tourism to the emirate and support the tourism authority's vision in attracting one million visitors by 2019.
"Through its efforts to increase visitor numbers from both established source markets and emerging ones, RAKTDA is constantly looking at ways to create strategic initiatives, promotional activities and partnerships," said Haitham Mattar, CEO of RAKTDA.
Last year RAKTDA partnered with the pan-European tour operator TUI to bring two new charter flights – operated by Enter Air – from Poland to Ras Al Khaimah International Airport. The new service followed a new co-marketing agreement between RAKTDA and TUI, which was signed in August 2016.
"The Polish market represents growing opportunity for Ras Al Khaimah following a successful year of arrivals to date. In 2016, visitor arrivals to the emirate's hotels from Poland increased by 231% compared to in 2015, and guest nights increased 290% versus the previous year. Furthermore room revenue increased 273% and average length of stay increased 17.64%," added Mattar.
RAKTDA's Vision 2019 includes a roadmap for innovative hospitality concepts which take advantage of the emirate's unique natural assets, including pristine coastline, stunning mountain ranges, hot springs and expansive desert.